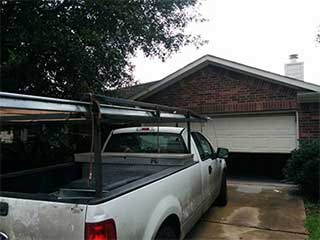 If you come to rely on your garage door on a daily basis, which pretty much every homeowner who owns one does, you'll want to have our experts regularly service your door in order to make sure it can keep functioning optimally for a long time to come. Several factors can impact the performance of this complex mechanical system, and you'd be wise to do everything you can to mitigate these whenever possible.
The Importance Of The Right Routine
Some things need to be done on a regular basis in order to maintain the smooth and efficient performance of your door. Without regular spring adjustment, for example, you could eventually have an unbalanced door on your hands. If roller lubrication isn't performed often enough, these important wheels will wear out and will eventually stop being able to help your door move. These are just a couple of the many different tasks that our technicians perform during every single maintenance appointment. The efficiency your system will gain is almost a side effect, as the main benefit will be the reduction of wear and tear damage.
Thorough Problem Prevention
An encompassing visual inspection of your automatic garage door can reveal a lot of hidden issues that - if left unaddressed - will develop into major problems. Any problematic area our technician discover during a maintenance inspection will be immediately treated. This effective "nip it in the bud" approach allows us to prevent a lot of potentially dangerous accidents as well as save you money in the long term, as you won't have to spend as much on more costly repairs in the future.
Safety Sensor Realignment
The opener is an integral part of your garage door system, as it is both the motor and the "brain" behind the automation of the door's performance. One of the key aspects of our maintenance service is checking the photoelectric sensors this unit uses in order to keep it from closing the door on a person or an object. These components are quite delicate and must be positioned in an exact way in order to be able to correctly detect obstacles. Misaligned sensors simply won't be able to do so, and the safety of using your door will be seriously compromised.
Book An Appointment Today
If you truly want to keep using your overhead door for as long as you can without having to spend a lot of money on repairs, give our team a call. Our experts at Garage Door Repair Spring can provide you with a regular maintenance service that will have a great effect on the performance of your system. Call us today for more information.
But wait, there's more! We also offer:
Galvanized Torsion Spring Installation
Garage Door Troubleshooting Services
Garage Door Off Track Repair
Belt Drive Opener Installation